Hi everyone,
my name is Lauren and I'm the Client Account Manager here at LANDED. In case you didn't know, we are an Applicant Tracking Software Company based in a beautiful, picturesque town called Portstewart in Northern Ireland.
As the company continues to grow we thought it would be fun to show you all what happens at the LANDED headquarters and exactly what we do.
8:40 am
I like to get into the office early so I can get a cup of coffee and reply to any emails before the day starts. Our office is situated in a lovely seaside town and we are so lucky to work with such fantastic views every day.
My primary focus is on customer care and I usually spend my morning looking after any queries our clients may have. I normally spend the morning offering advice and assistance to our clients to improve their hiring process.
This morning I helped one of our clients create a vacancy on the platform and talked them through connecting to external job boards and their social channels. We focused on their company branding for their landing page and worked together to create engaging images and a video to go along with it.
11:00 am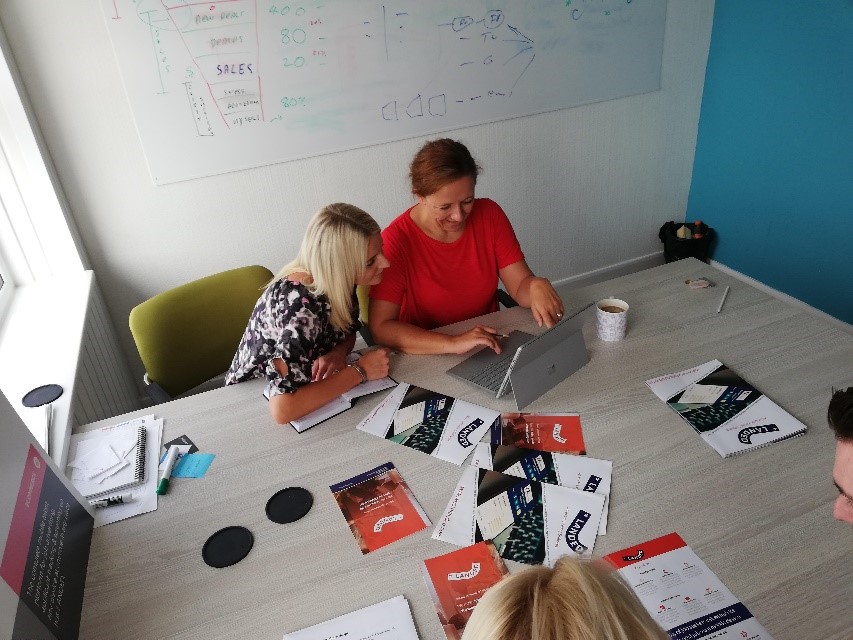 We normally have our 'team scrum' around this time of the morning. This gives us a chance to catch up on all things LANDED and discuss new projects in the pipeline.
Today we talked about the exciting new marketing campaigns we have coming up over the next few months. It's really important to stay ahead in this fast-paced industry. Today our CEO, Emma Gunnes, revealed our latest monthly figures and we were so impressed. Last month we helped our clients reduce their time to hire by 48%!
The view from our conference room makes our meetings much more enjoyable. We have a talented team of really great people who all get on really well, so our team meetings tend to be informal and involve lots of coffee.
12 pm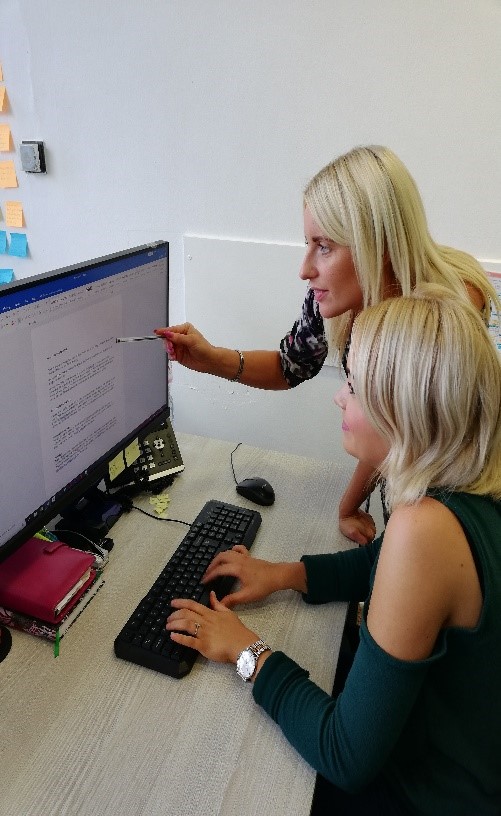 Just before lunchtime, I met with our Digital Content Marketer, Naomi. We worked together on exciting content for our brand new website which we have just recently launched. If you haven't already, check it out here.
We have loads of great blogs and free educational resources to help you plan and improve your hiring process.
1 pm
It's lunchtime before I know it. Our day flies in here at LANDED HQ, every day is always different. Each of our client's requirements is different and we tailor our support to suit their individual needs.
We have a great office space here so I either have my lunch in our 'greenhouse' upstairs with some of the team (we call it the greenhouse because it can get really warm in the summer months), or take a walk along the promenade. On a sunny day, we normally treat ourselves to an ice-cream – after all, we need to stay cool in the summer sun!
2:30 pm
In the afternoon I like to check in with our fantastic team of developers. We'll go over any development issues and look at the new platform features they are working on.
We really do have the best 'tech' team about, they do so much for our company. They work tirelessly to make improvements on the platform and really care about our product.
I usually stay for a quick cup of tea and steal some chocolate treats from Aaron, our Senior Developer. He always has the best biscuits hidden away in his desk.
4 pm
As the company continues to grow, we are welcoming lots of fantastic new clients regularly. For me, this means helping them with the onboarding process and training them on our platform. I usually have calls scheduled throughout the day to go through certain stages of the process and train them on how to get the most out of our software.
Our fantastic new client, Hotel Choclat, is currently going through the onboarding process and their products are not helping our chocolate cravings in the office! How well do their sweet treats look? When they first came on board with LANDED, they kindly sent us over some samples – needless to say, they didn't last long in the office.
4:45 pm
Well, that was a busy day! Our office closes at 5 pm, so I like to end the day by preparing for tomorrow. I'll write out a schedule for the next day so I know what to prioritise, as well as send out a few conference call invites.
Every day is different here at LANDED, and that is exactly why I love my job.