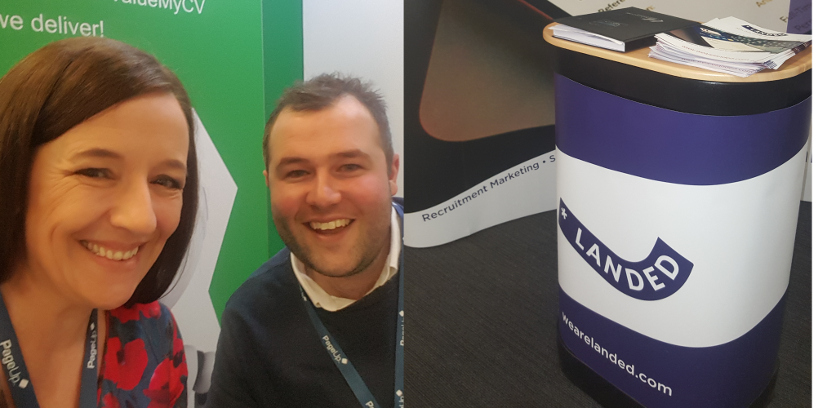 Last week saw Landed's staff brave the elements to bring the latest innovations in recruitment to London. We took part in the In house Recruitment Expo, an event which saw hundreds of recruitersget together to discuss the state of recruitment in 2018.
Sounds like any other conference. But our tale involves a battle with a mighty beast, a literal uphill struggle and a Emma v Emma showdown…
In House Recruitment Expo – Social Media and GDPR
There was a real emphasis at the expo on increasing the use digital recruitment tools. Some of the most popular seminars were focused on social media advertising and how to hire using Facebook.
There was also a high attendance at talks exploring the growing demand for 'retarget marketing' and the use of digital marketing techniques in recruitment.
The looming GDPR deadline also saw some perplexed attendees looking for any and all advice they could get on compliance.
Speaking of confusion and turmoil, the weather nearly (nearly!) scuppered the expo.
The icy Beast from the East did his best to keep people away from the expo on day one. Yet, many tramped through the snow in the name of recruitment, having ominously warned colleagues back in the toasty office that they were going outside "and may be some time…"
Following the Beast, Storm Emma landed at the show on day two. Landed founder Emma Gunes took no notice at the start. She just continued impressing expo attendees with our clean and uncomplicated dashboard and intuitive recruitment platform. At first the wintry weather didn't seem so bad, with our Emma stopping to snap a picture of a frozen solid fountain.
Yet Storm Emma took her revenge when the trip back to Portstewart began. The bus got stuck on the way to the airport, prompting Emma to struggle her way a mile uphill with her suitcase.
As if this wasn't bad enough, the team's flight was delayed for a full 24 hours.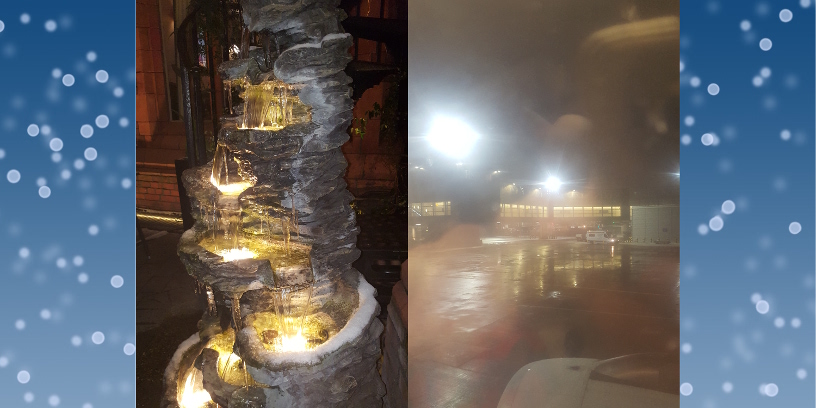 In House Recruitment Expo – Building On Our Experience
Still, we survived and it was all worth it for the insights into recruitment that we got at the expo.
We learned that there are loads of companies out there that want to really simplify their recruitment process.
They were also interested in optimising applications for mobile devices and launching recruitment campaigns across a range of channels.
Companies also wanted to find ways that would help them screen candidates easily.
Luckily Landed's Platform offers all of these features and more!
Our Talent Acquisition Software helps you cast the net wider than ever to find the best talent.
Then after using our screening tools, you can have a video interview with the best candidates before hiring the best person for the role.
Download the Landed Brochure to find out how we can help simplify your recruitment.