Recruitment is only getting tougher.
Candidates are more connected than ever. They can find out about lots of jobs in seconds and even get notifications directly to their phones.
Candidates are also becoming more choosey about the kind of "company culture" they want to work in. You may think you are the one assessing them, but be sure they are thoroughly checking out every mention of your company online.
All this means that attracting top talent is becoming more difficult all the time.
There is fierce competition from rival companies offering fancy benefits and packages to attract the best staff.
You need to have a strategy in place to draw positive attention to yourself.
Your business has a secret weapon though, even if you don't realise it.
Be More Marketing – Harnessing HR Skills
Your HR team may have their hands full already dealing with current staff and keeping things running smoothly. Yet, with a few small tweaks to their practices, they can adopt a marketing style approach that can help attract new talent.
For a start, the HR team can come up with a strategy for company reviews on sites like Glassdoor and Indeed. Potential candidates will be checking your company out and it's important to have a positive public profile.
They can also begin to think about how the company can create a culture at work of employees promoting the company. Perhaps by sharing images of team-building events, or a company blog posts, across their social media.
Simple, easy-to-implement ideas like this can have a big impact on the type of talent you attract.
Be More Marketing – Make The Most of the Resources You Have
Recruitment Marketing is not just a 'fad' that is going to fade away, it is a long term strategy that smart recruiting teams need to embrace.
But there is no need to hire a dedicated marketing expert for your HR team. We can show you the tools and skills you need to become a Recruitment Marketing Master.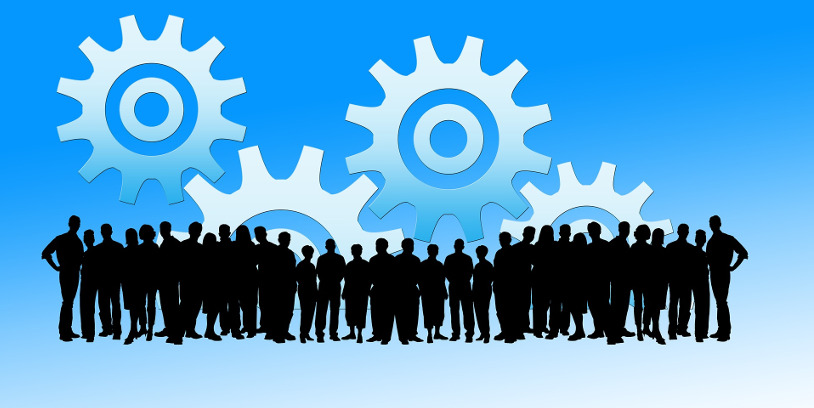 How Can We Be More Marketing? – Learn More With Landed
Landed's All-in-one Talent Acquisition Software makes Recruitment Marketing simple.
We adopt a multi-channel approach that allows you to monitor candidate interaction, track engagements and gather online/mobile applications.
You can track and compare your recruitment strategies across different social media platforms to see what works best.
Landed enables you to create unique links for each social media platform, schedule a social media posting and connect with talent outside the traditional channels.

Whether you plan to hire just one or 1,000 people over the next year, you should consider joining our free webinar on Wednesday 3 October at 2pm to learn how your HR team Can Be More Marketing.
You can attend live and ask any questions you have, or opt to check out a recording at a later date.
By taking just 25 minutes you can discover the basic principles of recruitment marketing and how these can be applied to almost any organisation.